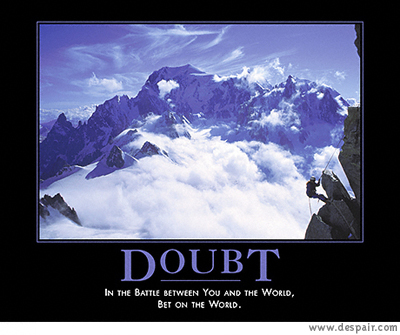 It doesn't look good.
Conversely, you can schedule yourself right out of any chance of making any noise in college football. Here are some teams that will have their coaches and athletic directors re-evaluating each others' skills:
Oregon
- Games 2-5 consist of at Fresno State, Oklahoma, at California, at Arizona State. Remember they still have to visit USC. Good luck Gang Green.
Florida
- at Tennessee, at Auburn, Georgia in Jacksonville, and at Florida State. Urban's guys are still a year away from the field, folks. This is still a team that was handled by lesser opponents in 2005.
Penn State's September
- at Notre Dame and at Ohio State in the first month, all while trying to break in a new quarterback and defense.
Tennessee
- home against Cal in game one, later against Florida, at Georgia, at Spurrier, while Bama and LSU come to Knoxville. Sure hope Fulmer has the team on the same page otherwise he will be the first fired national championship coach I can remember.
Texas
- yeah, no Vince Young - blah, blah, blah - but the Horns will have their hands full with Ohio State at home, Oklahoma in Dallas, and then road traps at Texas Tech and Nebraska. They have the talent but they could experience Fat & Happy Syndrome.
LSU
- True, the Tigers only have four road games: at Auburn, at Florida, at Tennessee, and against a vastly improved Arkansas team. Interesting home game against Fresno State as well.
UCLA
- Alright, my five loyal readers, mark it down now on June 7th. The Bruins will start 5-0. Then they will fade as usual when they run the at Oregon, at Notre Dame, at Cal, at Arizona State, home against USC slate. 6-5 finish. Lock it.